Could civil discourse make us – and our public policy decisions – better? We think so, and now Professor Dana Nelson is here to prove it.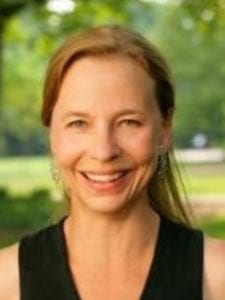 ThinkTennessee is committed to providing Tennesseans with high-quality, nonpartisan research and policy analysis on the issues that matter most. We are an organization that values data and information, so while we regularly conduct and release research reports of our own, we also serve as a clearinghouse for the invaluable work being done by others. That's why we're taking it upon ourselves to connect with experts, distill the information they share and make it available to decision-makers and thought leaders like you on our new blog, ThinkIdeas.
Our first piece comes from Professor Dana D. Nelson, the Gertrude Conaway Professor of English at Vanderbilt University. Professor Nelson recently reviewed the new Vanderbilt Poll of Tennesseans and found a promising, if perhaps surprising, trend: a significant majority of registered voters in Tennessee want to talk about political issues with people who may disagree with them.
Professor Nelson asserts this civil discord is a good – even vital – thing for our democracy. While you may be tempted to flash back to that horrible conversation you had with Uncle Joe three years ago around the Thanksgiving table, according to Professor Nelson, disagreeing civilly can actually inoculate us from political extremism by exposing us to the ideas and perspectives of various parties, creating space for facts, deliberation, new lines of reasoning and perhaps even compromise.
As an organization focused on solutions, data and honest debate – not partisan talking points – we're encouraged by Professor Nelson's research and the growing openness of Tennesseans to sit down and have a conversation about the best way to move our state forward.
To learn more about Professor Nelson's work on civil discourse, read her op-ed in the Tennessean or her full white paper here.
Dana Nelson is one of the country's leading American Studies scholars and a prominent advocate for active citizenship and democracy.  Her works include Commons Democracy: Reading the politics of Participation in the Early United States (2016) and Bad for Democracy: How the President Undermines the Power of the People (2008).
Photo Credit: Saul Loeb/AFP/Getty Images